Yesterday me,

,

,

, and

went to Taiyoucon yesterday.
actually two of them, Mika and my other friend, were already there since Friday |D
I mostly volunteered with
~
ShiraYuki1265
since we need it for school. We volunteered for about 4-5 hours.
It was fun seeing some similar faces there. The one great moments throughout was getting remembered by couple Artists (

and

) from past cons.
Senpais have noticed me. _(:3_/<)_
Another was being told by a professional graphic artist that they'll give you tips on how to colour in Photoshop.

I have tried so many times and they all failed so much

But the most greatest moment was meeting someone from Tumblr and part of a project that you're in.
I was looking for her the whole time I was there.

She found me first, when I was going to the volunteer booth. I apparently saw her, but didn't noticed.
I even went around the artist booths 5x when I had a break and after I was done volunteering.
How she found me was really clever. I took a picture of a key chain that
~
ShiraYuki1265
made for me as a SS gift.
I actually thought it was because I showed them a picture of me holding lobsters and my face censored, during New Year's Eve.

Our meeting was like this:
-My friends and I were going to one of the panels while at the same time, I was still looking for her-
??: Raz...Raz, Raz Raz
Me: -quickly turns around and sees her Teikou jersey-
Me: ......
Me: PANDA!!!! (that's we call her)

The only I got there were: Judal and Sinbad key chains from
~
Nixete
,an Aomine cell keychain from
~
CaptainStrawberry
, a Captain America Llama for
~
TurtlesaurRex
, and a small print of Inori Yuzuriha from
~
Pixelduhst
I'm poor
And here are some pictures from the con (( my iPod takes really poor pictures, heck my mess up cell phone takes better pictures and there are a couple I use my friend's camera.))
I'm not there at all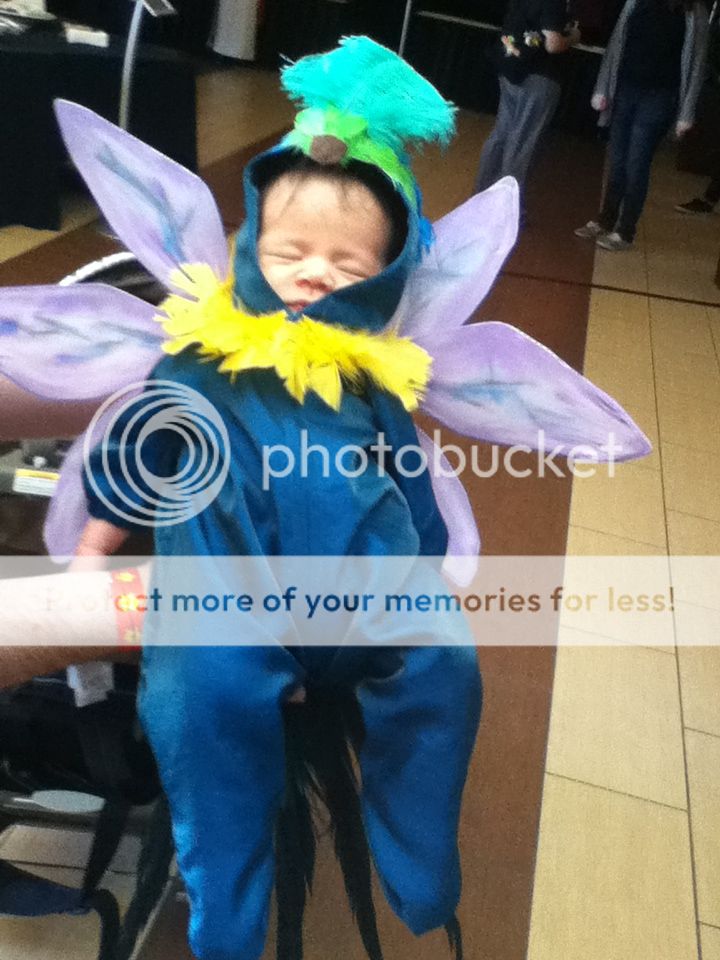 ( this one is adorable

)
( heh... Mika )
( heh... Freya )
( I love their potal guns )
(

)